The Man Who Reinvented Christmas
The Man Who Reinvented Christmas
Join us online for a free program...
Join Zoom Meeting: https://us02web.zoom.us/j/85094588155
The Man Who Invented Christmas
Would you believe Christmas used to be a very low-key affair? It's true! Until the mid-19th Century, people did little to mark it & businesses didn't consider it a holiday. Yet by 1900 it was our largest & most popular annual celebration. What changed society's view of Christmas? The answer may be Charles Dickens & "A Christmas Carol". Historian Kathy Wilson investigates how a novel about social reform transformed Christmas from a date on the church calendar into the holiday we know today.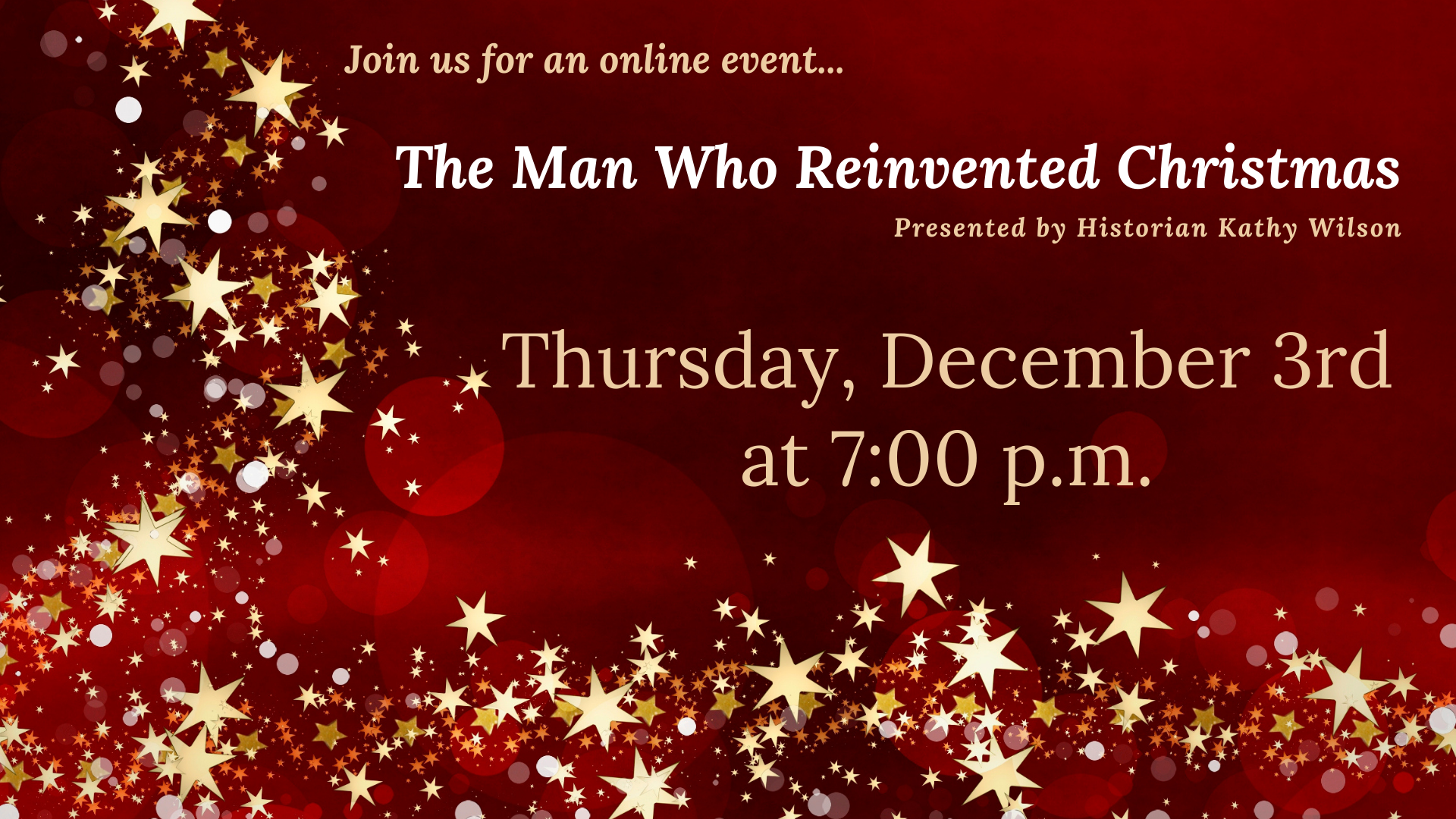 Program runs approximately 90 minutes.